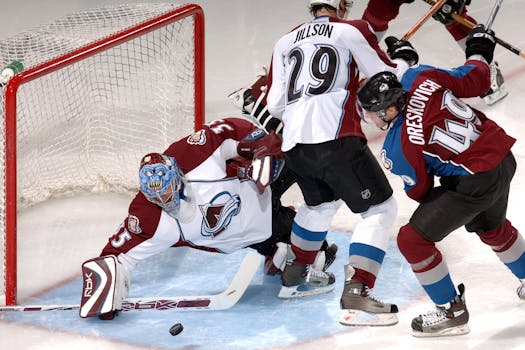 If a sound reasonable extension can't be made then trading for prospects and getting something now when you'll get nothing in the offseason as he becomes a free agent pushes you towards that direction, but devil's advocate would say differently...that trading Ribeiro in a playoff push would undermine the fragile status of the locker room and it would be better to let things play out on their own.
This roster isn't like the 1998 Stanley Cup roster. Do any fans or management feel the magic of something great? Are the Caps on fire heading into the post season? Would a minor tweak like adding a Bellows or Tikkanen help this squad? Not really.
What's been one of the true highlights of this Caps season aside from Ribeiro starting to gel as a Capital? That's a simple answer. The Caps found their goaltender. His name is Holtby. No time or energy must be spent on goaltending going forward. Neuvirth is now tradable. A bonus was Hamrlik being waived and claimed by the Rangers as well as Poti is completing the final year of his contract. Find more here.
As mentioned in the top of the article these are basically the same Caps. Green gets injured and misses time and Backstrom flourishes in open ice in a European hockey style environment. The team lacks a true physical talented center that will fight for loose pucks and skate the puck through the neutral zone. It also lacks a physical defenseman. Erskine is certainly physical and plays good defense but his lack of speed limits him against certain teams and forces him out of the lineup. The most talented Capitals still may be a season or two away in Yevgeni Kuznetsov, Filip Forsberg, and Tom Wilson. It's no coincidence that the Capitals have been trying to fill the second line center position for years (Fedorov, Morrison, Arnott just to name a few) and in almost every instance they became the top line center moving Backstrom to the second line as the physical prowess and talent lent itself better to Ovechkin's game (as well as the playoff style game.)